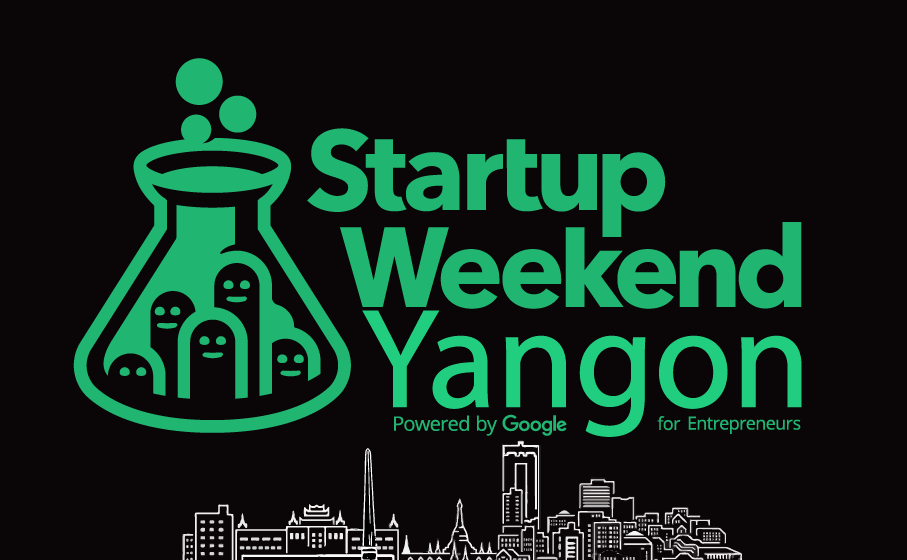 Yangon 2016 has levelled up the startup scene in different levels. Established startups reaching next level, fresh blood going around for summits and investment and inspired entrepreneurs having second thoughts on their career paths. With 2017 around the corner and "graduation" time at corporates, the new thought among employees is not that you got fired, but you let yourself out to explore more in the "Adventure Journey as Entrepreneur".
Cream of the crop, this is what have happened to the most of us who have been in the startup community since late 2013. We've had more struggles in comparison to entrepreneurs of today. Many of our peers are in successful forms and have kept up to the levels of the global stage. There are some that have fallen, one of which was a major incubation program engaged by Ideabox supported by Ooredoo and Project Hub Yangon whom at its best launched successful programs gracefully with Global Entrepreneurship Week events.
One of early incubation thought leader, former co-founder of Ideabox Myanmar and current Co-Founder of Codebrotary, Kaung Sitt expresses his thought on the recent changes and comments:
"I see many new faces every time I mingle at networking events these days. Expats, repats and many inspired entrepreneurs and corporate professionals actively exchange ideas and Improvement have been seen. Beyond 2014, things opened up and young entrepreneurs craved for startup challenges and results have been pretty positive and not very smooth but in a good shape, so far. I believe tech startups will be more demanding and occupying most of startup ecosystem in Myanmar and yet there should be more supports from financial aids and investors to build stronger Startup Ecosystem in Myanmar"
Tech scene compared to then has become a more active and a community. Back then tech startups atmosphere was most excited by Myanmar's first ever 48 hour Hackathon: "Code for Change Myanmar". This program boosted the technology scene encouraging the participants to tackle some of the country's most pressing challenges encouraging many more hackathon challenges most of which have been organized by Phandeeyar Innovation lab along the way.
Startup Weekend Yangon
With the country's historic transformation to its limit this 2016, many startup programs and accelerators have embraced the scene, such as Phandeeyar's Accelerator program, Lithan's Techup, and even Silicon Valley's Founder Institute Premier Programs and now adding to it to boost it further is Techstars's Startup Weekend Yangon with its wonderful programs lined up waiting to assist the community.
Community Chief and Startup Enthusiast Thura Hlaing tells us how this is different from the rest: "Startup Weekend Yangon is definitely a great addition to our local startup ecosystem. While existing programs, such as Phandeeyar Accelerator, targets startups with established teams and validated ideas, SWYG will help aspiring entrepreneurs to form teams, validate their ideas and eventually evolves into viable businesses."
Top Accelerator Techstars's first step is to nurture the inspired entrepreneurs, working professionals at corporate, startup founders, designers, developers and students who have the guts to dream and take the leap to Entrepreneurial Journey. The program is designed to offer 3-months-long mentorship alongside various gifts from the sponsorships for the top 3 winners in a 54 hours weekend program.
The designed 54 hours program contains several lessons much needed in order to make a dream a startup from brainstorming to team forming, product designing and business ideas validation. Along with it there will be advice from mentors and coaches to help the individuals who will bring it together to pitch to the judges and eventually the dream team will be brought together and start off right after the program.
Local Integrated Digital sensational startup Nex's CEO Ye Myat Min contributed his thoughts as a mentor to the program "I love to keep supporting local startup ecosystem in any way I could be able to contribute to. Programs like "Startup Weekend Yangon" is a casual battleground hyped for the inspired Entrepreneurs and potential startup founders to face challenges in advanced before they face up the reality. Mentoring, coaching and sharing experiences are a plus to the fresh fellows joining this program"
Global Entrepreneurship Week events are but just a few weeks away and pitching season has resumed and open up for the investors and venture capital firms for the remaining of 2016. There are startups newly founded this year with some of it funded, raised and accelerated. More interesting stories will be in town in a few weeks, leading to the possibility that the next startup hub of the ASEAN could be Myanmar.
++++
About Startup Weekend Program: Learn at
http://www.up.co/communities/burma/yangon-burma/startup-weekend/9527