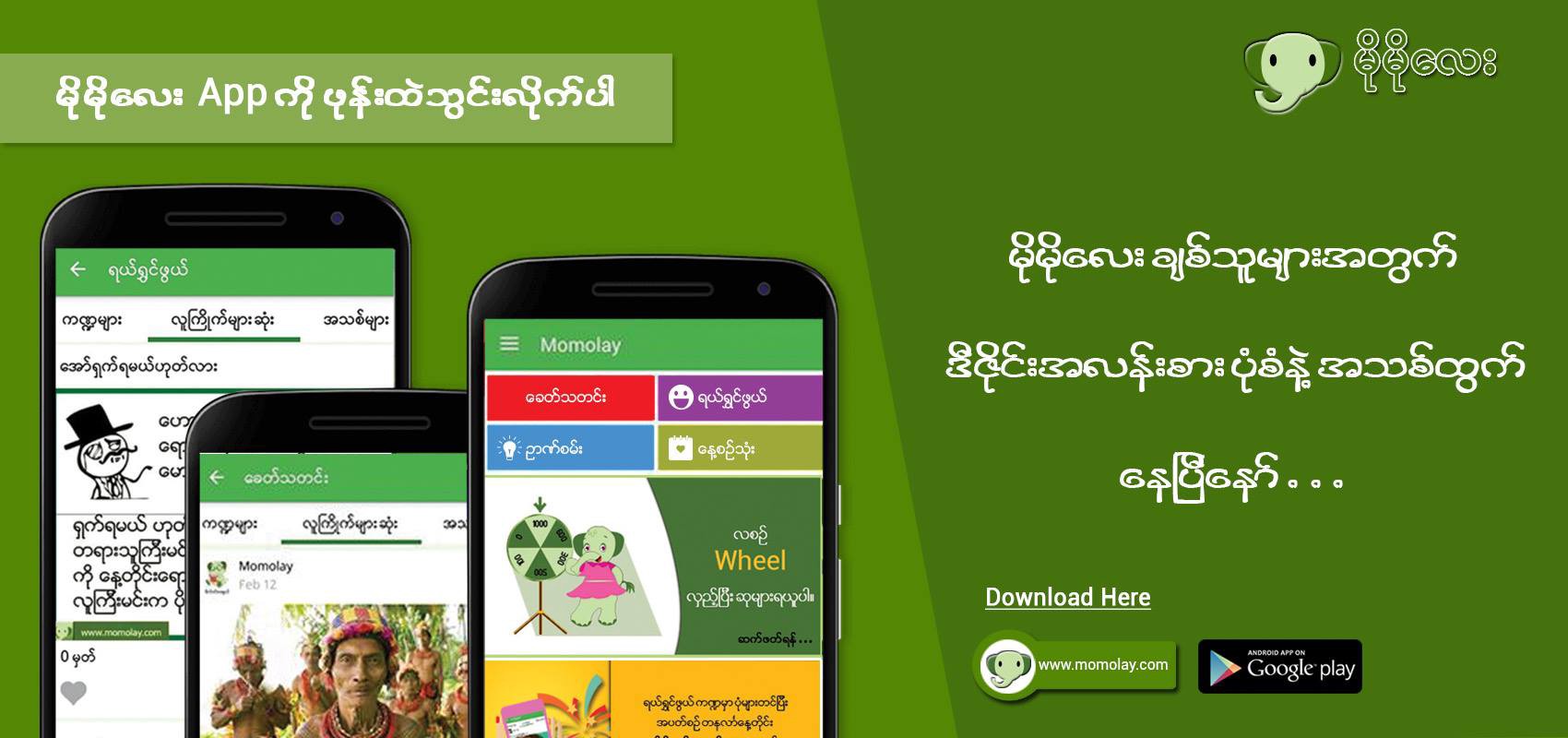 9gag meets Buzzfeed with a goal to replace Facebook, Momolay (available for now on Google Play) is Myanmar's mobile-first entertainment app on the rise. Launched a year ago in February by a talented man: Lin Myat, this app has grown rapidly since then gathering a wide audience in Myanmar.
Back in November 2015, Momolay received a seed funding from Singapore based investors of US$200,000. The news spread around the web, allowing them to gather more interest. And since then they have escalated in the number of active users from 98K to 140K and it doesn't seem as though it will stop there.
We had a quick chat with Lin Myat (founder) on how Momolay has changed after receiving the seeding:
In terms of our operation and scope, there is not much difference before and after the investment. Our plans and goals have always been the same. Our operations have been more or less the same. The main difference might be that we now have more attention from local media and IT community.

As you might have already known, we are still yet to have a sustainable revenue. So the investment will allow us the runway until the end of 2016. Our target before this runway runs out is to amass 1,000,000 monthly active users (currently we only have 130,000 MAU) in Momolay app and to have a sustainable revenue to at least cover our operation cost.
We then asked what may seem like an obvious question but one that's been of interest to potential investors: should they invest in Myanmar tech startups?
In general, I believe it is a good time for investors to start looking around to invest in local tech startups. There are currently very few real competitions and the market is relatively untouched.
We had a go using the app and could see the interest for it. There were so many articles on the platform for light reading materials, and if ever you got bored, there were brain teasers games and other activities to prevent the users from wanting to leave it and to keep coming back for more.